We're Updating!
You've landed on my original (soon to be legacy) website. The new site is up and running with interactive galleries and videos! There's no need to change your bookmarks; I'll be transfering my domain thebeamguy.com in the near future. In the meantime, please go to my updated website.
A Life Well-Lived





What do Residential Developments, The Auburn Dam,
Anti-Smoking Ordinances, Mass Transit, Conservancy of the American River Bike Trail, Mid-Century Modernism, Scholarships for Medical Students, Disabled Sports, Local Government, A Volunteer Center and Atriums all have in common?
Okay, Okay. I know the list looks more like a "What Doesn't Belong & Why?" kind of list, but really all of these things are directly to linked to Bill Streng. Exhibit A is from UCD Health: In the Sacramento region, the Streng family name has iconic significance. Between 1957 and 1986, Streng Bros. Homes, operated by Jim and his brother, Bill, built 3,800 modernistic homes in Sacramento and Yolo counties. Jim Streng placed his imprint on the region not only in the neighborhoods he and his brother built, but also by setting public policy. Jim served as a member of the Sacramento County Planning Commission, which led to his 1986 election to the Sacramento County Board of Supervisors, on which he served until 1992. He was instrumental in the adoption of a countywide smoking restriction ordinance and a sale tax increase to help fund improvements in roads and public transit. Less public, though, has been Jim's involvement with UC Davis Health System. Since 1996, he and his wife, Mary Jo, have been members of the UC Davis Health System Leadership Council, a group of 260 supporters and donors who help provide scholarships for medical students and act as ambassadors for the institution. Earlier this year, the couple became part of another elite UC Davis group — the Heritage Circle — by virtue of naming UC Davis a beneficiary of their estate. They designated their planned gift for the Department of Ophthalmology and Vision Science, attributable to Jim's successful cataract removal surgery several years ago. "Although complications could have occurred in my case, none did. Following the surgery, I was able to see better than I ever did," Jim said. In late May, he underwent cardiac bypass and aortic valve replacement surgery at UC Davis.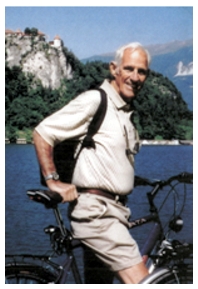 "His recovery is going very well," said Mary Jo, a singer who performs with several local jazz bands. Streng homes were distinguished by flat or low-pitched gable rooflines, open floor plans, generous use of glass, and rectangular design elements that epitomized the ideal of sleek 1950s modernism, reminiscent of Frank Lloyd Wright designs. Streng homes built nearly a half-century ago remain prized for their design integrity. The Streng brothers no longer build homes and, instead, manage warehouses and office buildings. Moreover, with their estate plans in place, Jim and Mary Jo, who live in Fair Oaks, are spending time with their three sons and five grandchildren, all of whom live in the Sacramento area. "I have been extremely pleased since I switched my medical care to the UC Davis Medical Group. I believe that Sacramento's two greatest attributes are the American River Bike Trail and the UC Davis Health System," said Jim.
Not convinced yet? Well, let's move on to Exhibit B (a sampling from various Sac Bee Articles): A man described by his fellow supervisors as humble and affable. They said Streng, 62, is a self-effacing politician who doesn't feel compelled to remind people who he is and what he has done. It is those qualities that have endeared him to the other supervisors. Both Supervisor Illa Collin and former County Executive Brian Richter describe Streng as one of the most honorable men they know. He's just always a gentleman, Collin said. And when I looked at that district and how difficult it is to represent, I think he's done a superb job. Richter, who retired in 1991 after 13 years, said he admired Streng's work ethic. He struggled with every issue and took them all very, very seriously. He also insisted on a complete and honest debate on all the issues, and he helped bring out all sides of every issue. Said Supervisor Toby Johnson, a close friend: He had a balanced approach to representing his district. Streng surprised some people in other ways, too. A registered Republican, he was thought to be a staunch conservative with a disdain for social services when he first joined the board. That observation proved incorrect.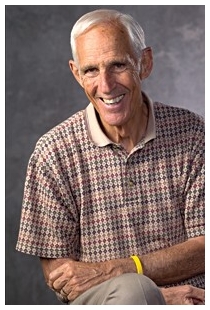 Streng impressed fellow board members by visiting county social service agencies before making decisions affecting them. I think that he developed a sense of social awareness, Collin said. He grew while he was in the office. He saw that there was a tremendous amount of suffering. Said Streng, "During the six and a half years I learned a lot more about social services. I learned to realize how many people were in need of social services. So much so that Streng is now a proponent of a national health care system that would ease the burden of the county, which is required to provide health care and other social services to the poor." Over the years, Streng had made several significant contributions, although he is reluctant to talk about them. Richter praised Streng for his hands-on approach. When teenagers started cruising Sunrise Boulevard, causing traffic congestion and other law enforcement problems, Streng met with the teens. He tried to tackle some problems single-handedly, Richter said. That is what he did with every issue that was really important. Streng said he is proud of his role in helping to pass an ordinance that prohibits smoking in most public places, one of the toughest anti-smoking ordinances in the state. Working for the passage of an initiative that raised sales tax money for transportation projects was another political highlight, Streng said.

Who knew? And just to add to the list of exhibits: Jim Streng is a director with the Auburn Dam Council. He is on the advisory board of Sacramento Area Bicycle Advocates (SABA). He is on the advisory board of Disabled Sports USA Far West. And on May 31st, 2007 the American River Parkway Foundation officially dedicated and named the Volunteer Center for the Jim Streng family, who was instrumental in helping to make the Volunteer Center a reality. The Streng Volunteer Center houses the American River Parkway Foundation staff and provides for a conference meeting room to accommodate American River Parkway related trainings and meetings. Jim Streng saw the building of the Volunteer Center as a critical component to further community stewardship for the protection and preservation of American River Parkway. Last year, the Parkway Foundation deployed 3000 volunteers on the Parkway whose efforts contributed to Parkway restoration, conservation, cleanup and beautification.

I rest my case; all of these things do in fact have one thing in common – Jim Streng.

I entitled this ramble, A Life Well-Lived. Below is how I made the judgment.



Ready or Not . . .

Someday your life will end.

There will be no sunrises; no days, hours or minutes.
No more cell phones; no calls or mail to be returned.
Everything you collected, treasured or forgotten, will pass to someone else.
Your wealth, fame and power, real & imagined, will shrivel into irrelevance.
It will not matter what was owned or what was owed.
Your grudges, resentments, frustrations, and jealousies will finally disappear.
But, so will your hopes, ambitions, plans, and To Do List; All will expire with you.
The wins and losses that once seemed so important will fade away.
It won't matter where you were born or on what side of the tracks you lived.
It won't matter if you rented, or owned.
It won't matter whether you were clever, beautiful or brilliant.
Your gender, skin color, ethnicity will all be irrelevant.

So what WILL matter?

What will be the measure of your days, weeks and years passed?
How will your life be valued?
What will matter is not what you bought, but what you have chosen to build.
Not what you received, but what you have shared and given others.
What will matter is not the level of your success, but your significance.
What will matter is not what you learned, but what you taught.
What will matter is every act of integrity, compassion, courage and sacrifice.
And that it enriched, empowered or encouraged others to emulate your example.
What will matter is not your competence, but your integrity and character; your true grit.
What will matter is not how many people you have known, whether rich or poor,
But how many will feel a lasting loss when you have gone.
What will matter are not your faded memories,
But the memories of those who knew and have loved you.
What will matter is how long you will be remembered, and by whom.
Living a life that matters doesn't happen by accident.
It's not a matter of circumstance.
It is one made of choice; one of your own choosing.
And in so doing, you dance and write your name with Destiny.
Choose to live a life that matters; now, today, right this very minute . . .
Ready or Not

Adapted from D. Maris' "A Life Well Lived"